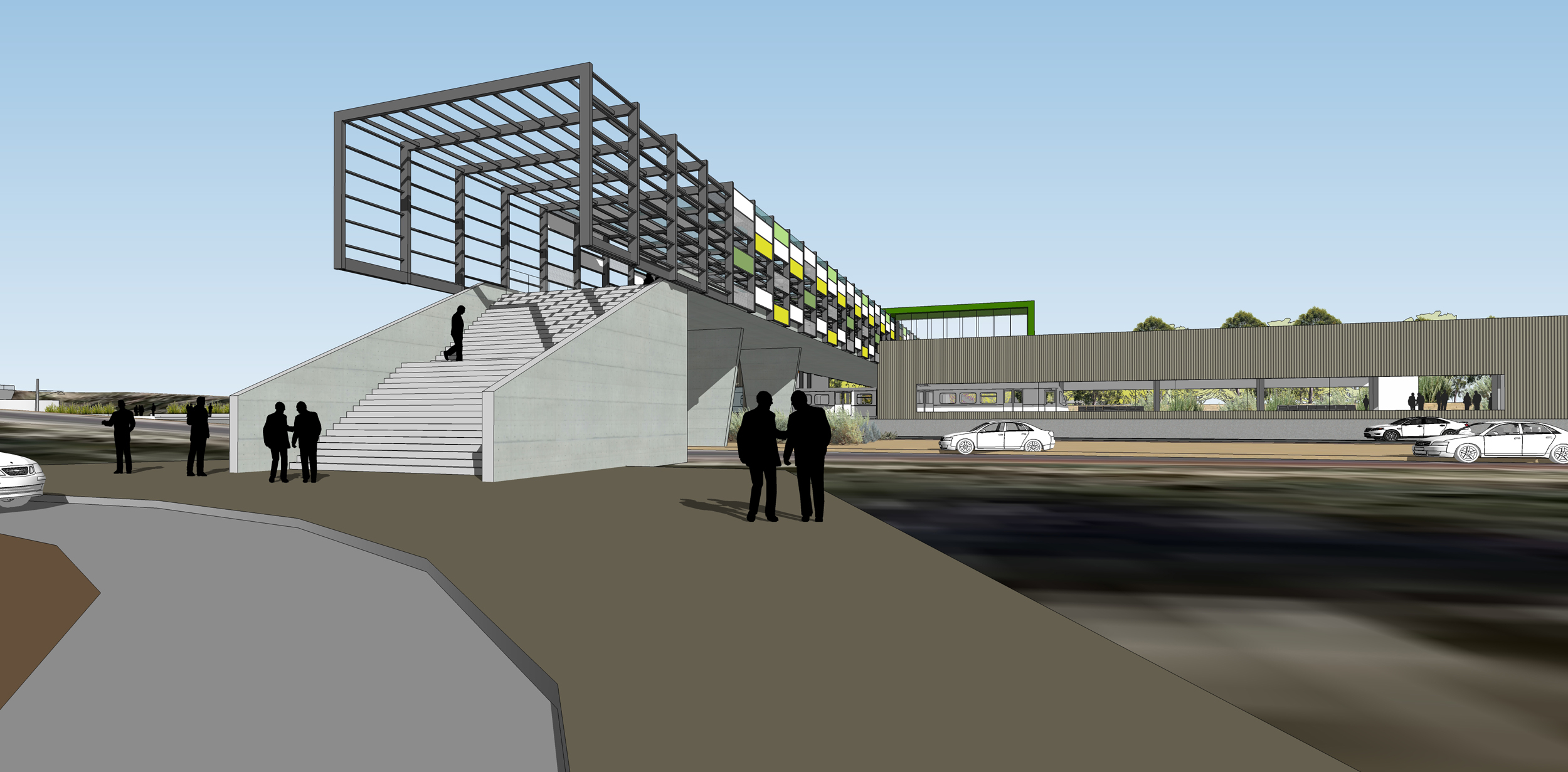 AUBIN GROVE STATION
LOCATION: Aubin Grove, Atwell, Perth, Western Australia
PROJECT TYPE/SERVICES: Public Infrastructure/Concept Design & 3D Visuals
PROJECT COST: $80,000,000
Commercial and residential architecture firm Mike Edwards Architecture produced this concept design & images for the Aubin Grove Station proposal at Atwell, Perth.
The $80,000,000 proposal is for a major rail station and bus interchange with 2000 car parking spaces, which would make it the largest 'park and ride' facility in the whole Perth rail network.
The concept design and images were produced in less than four days from a minimal architectural brief for government media release.